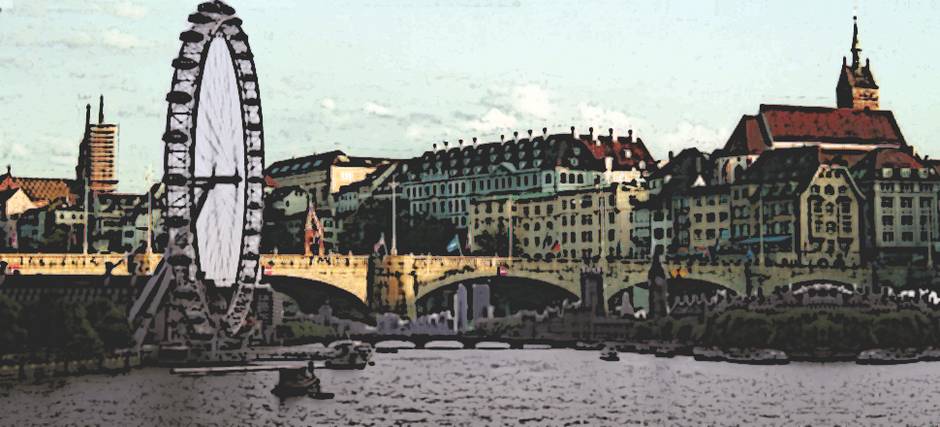 The Basel Graduate School of History is part of many networks and has close connections with various partner institutions. This allows doctoral researchers to expand their national and international networks beyond the BGSH, to spend time abroad, to gain an in-depth understanding of other academic cultures, and to participate in summer schools and international conferences and workshops.
The BGSH is a member of the Graduate Interdisciplinary Network for European Studies (GRAINES) alongside higher education institutions in Austria, the Czech Republic, France, Germany, Great Britain, Spain and Switzerland. The network focuses mainly on postgraduate education and research. It aims to create a stimulating, interdisciplinary and truly international environment for postgraduate communities and for current and future academics. GRAINES organizes and hosts workshops and winter/summer schools on a broad range of topics within modern European history. The network also provides exchange opportunities for staff members and postgraduate researchers.
Associated universities:
Autonomous University of Madrid, Spain
Charles University, Prague, Czech Republic
Sciences Po, Paris, France
University of St Andrews, Great Britain
University of Vienna, Austria
University of Cologne, Germany
To promote exchange between academic cultures, the School of History at Queen Mary University of London and the Basel Graduate School of History organize an annual doctoral conference that alternates between Basel and London.
Previous programs:
The BGSH cooperates with the transdisciplinary PhD program Regimes of Inequality - Past and Present of the Department of Contemporary History at the University of Fribourg. It is aimed at doctoral students who deal with the topic and analysis of inequality in the Swiss, European and global context. In doing so, diverse topics such as migration and racism, capitalism and neoliberalism, as well as social and ecological issues will be brought into connection with diverse interdisciplinary perspectives, from postcolonial, gender and minority studies, for example. The aim is to question the (re)production of inequality in a historical-critical way, promoting transdisciplinary and intertemporal approaches.
The doctoral program is not so much a fixed curriculum with courses that build on one another, but rather an additional, innovative educational offering. It is intended to enable doctoral students to engage with current methodological and theoretical debates and to exchange knowledge and experience.